Kirkham Properties
Kent Kirkham, general contractor and owner of KIRKHAM PROPERTIES, has been helping customers with residential and commercial building and remodeling for over 29 years. KIRKHAM PROPERTIES serves customers from Davis County to Park City while specializing in high quality and distinctive craftsmanship. WE LOVE TO BUILD AND REMODEL AND IT SHOWS!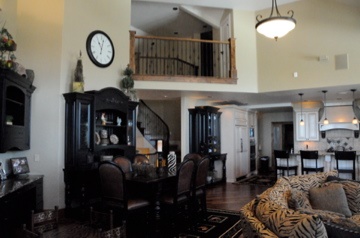 Kent is great to work with. He connected us with the best subcontractors and coordinated all of the details - large and small - for our projects. Also, unlike other contractors we had worked with in the past, Kent was responsive and supportive from the beginning to very end of the job!
Dr. Dylan & Tanya Miller


Kent Kirkham was referred to us for our remodel by a trusted friend who advised if we were looking for the cheapest to look elsewhere, but if we were looking for high quality results and a project well run and on time Kent is our person. We trusted that recommendation and went forward with Kent on a major remodel that is just completed and that went beyond our imagination in terms of how well it turned out. Kent ran the job well, communicated with us frequently, hired very high quality subcontractors and stood behind their work. As we asked, Kent came to us often with ideas and changes that we're very happy were made. The project was not inexpensive, but we got what we paid for. We parted ways friends with Kent and many of the subcontractors and look forward to enjoying our remodeled home for the foreseeable future.
Todd and Jean Leishman,
Centerville